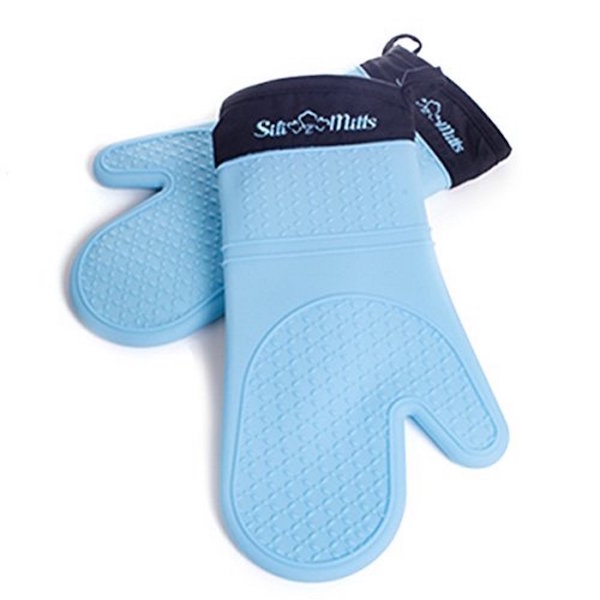 Here is a chance for you to win Blue Silicone Oven Mitts – 1 Pair of Extra Long Professional Heat Resistant Potholder Gloves – Heavy Duty Oven Mitt Set of 2!
SOFT & EASILY MOVEABLE – Silicone outer is 100% FDA Approved Silicone, making it safe for you and your family. Lifted pattern allows for great grip.

COMFORTABLE QUILTED INNER LINER – Inner Liner, inside 50% cotton, 50% polyester; outside black part 100% cotton.

HEAT RESISTANT & WATERPROOF – Heat Resistant oven mitts up to 482 F/ 250C. Silicone part is waterproof – no hot water burns or steam burns.

LONG LENGTH & CONVENIENT – Long oven mitts to cover your arms – no burns off the racks . Can be used for basting on the barbecue – no heat burn. Fits comfortably on male and female hands. Loops to hang or put in a drawer.

ORDER TODAY – Order Your Pink Silicone Oven Mitts Today – 100% Satisfaction Guranteed
Anything to Add? Leave a Comment!