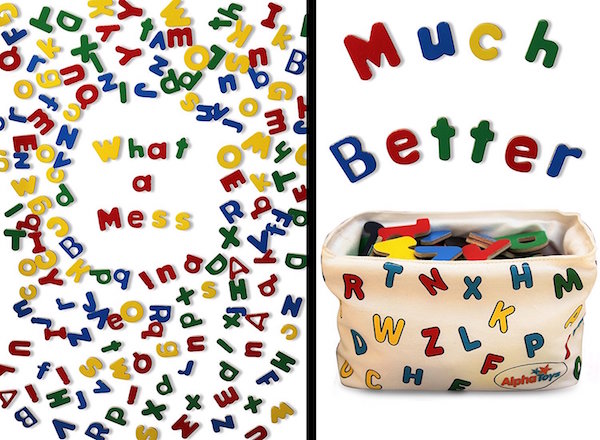 It's never too early to start teaching your little one! Right now you have a chance to instantly win this Cool Storage! Magnetic Letters with Refrigerator Hanging Organizer! 1 set upper, 2 sets lower & 1 set of vowel letters = 83 Wooden Alphabet Magnets. Special Preschool ABC Learning. Fridge Toy Gift Set! Good luck!
➤ IT'S HUMONGOUS – 8"X4"X4" inches of thick canvas hanging bag full of 83 magnetic letters will organize your fridge door perfectly!

➤ BE THE BEST MOM – you'll be proud of yourself knowing that you give your child the most important gift in life – learning to read!

➤ PREP YOUR CHILD FOR SCHOOL – Give him a head start, he will feel all grown up knowing what the teacher is talking about

➤ GET MUCH MORE 2 BONUSES – your own booklet with 12 games plus an e-Book with more than 40 pages of fun games & the "ABC spelling game" worth over $9.99

➤ 30 DAYS MONEY BACK GUARANTEE – If you feel that you didn't get the best product you are welcome to contact us, and get your money back – no question asked
Anything to Add? Leave a Comment!