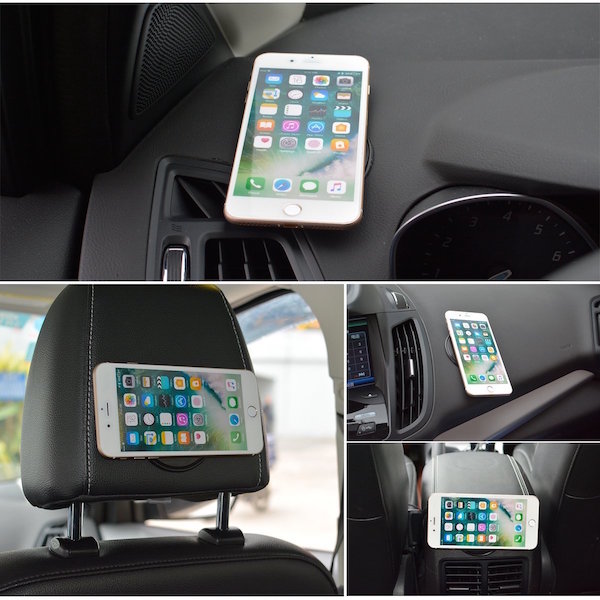 Hate losing your phone is the car? There never seems to be a good place for it to go! Well now have a chance to win this awesome product! Never lose your phone again with 8 PACK Fixate Cell Phone Pads,Sticky Anti-Slip GEL Pads,can Stick to Glass, Mirrors, Whiteboards, Metal, Kitchen Cabinets or Tile, Car GPS! Go now and win!
Good quality viscous GEL pad, better fixed on the surface of the object.180 °sticky mobile phone will not fall, will not cause damage to the surface of the items.

&.Ease of use: free paste, random removal, free to carry, free to use. Can be used on the car, home, the company or more wall decoration.

&.The temperature of the strong endurance; -20 ° C ~ +80 ° C, the use of nature will not change.

&.Easy to clean: non-stick oil, when there is oil or dust, the impact of sticky or can not paste, rinse with water, without any detergent, without a cloth wipe, just hand gently dry, and then return to the original use effect.

&.NOTE: Do not use in the place where the automobile SRS (supplementary Restraint System)is. On an uneven surface or frosted surface of the items, tack will decline. For best results, gently press on the pad for 1-2 seconds
Anything to Add? Leave a Comment!