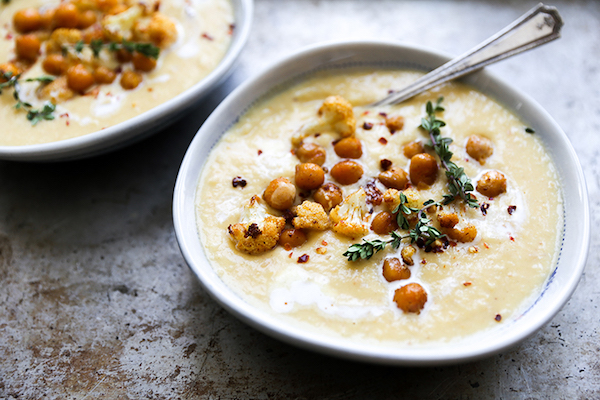 Do you or your family like warm and hearty soups durning the cooler months? I love them any time of year, especially in the fall and winter! Thanks to Liz over at the Floating Kitchen, has created this healthy and scrumptious Roasted Cauliflower & Chickpea Soup! Below you will find some of the ingredients!
Ingredients:
*Cauliflower
*Chickpeas
*Garlic
*Thyme
For a complete list of ingredients and the directions click here! If you liked this, let us know! We love hearing from our readers! As always, Happy Eating!
Anything to Add? Leave a Comment!