This post contains sponsored/affiliate links. I get commissions for purchases made through links in this post.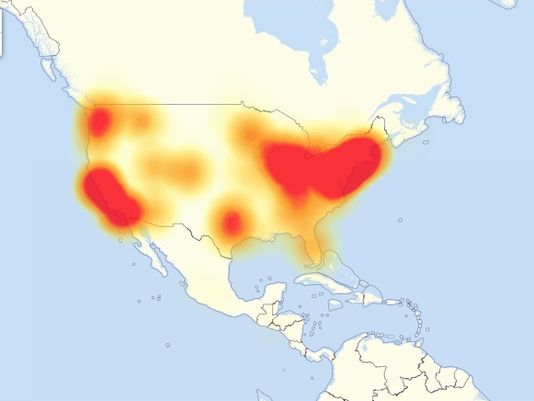 (Photo: DownDetector)
Issue with your internet – Twitter, Spotify, Netflix, Amazon, Tumblr and more are having issues. A series of waves of online attacks blocked many major websites Today. Many of us found it impossible for users to access Amazon, At&T, Xbox Live Twitter, Spotify, Netflix, Tumblr, Reddit and other sites.
"It's a very smart attack. We start to mitigate, they react. It keeps on happening every time. We're learning though," said Kyle York, Dyn's chief strategy officer
For the full details go Here!