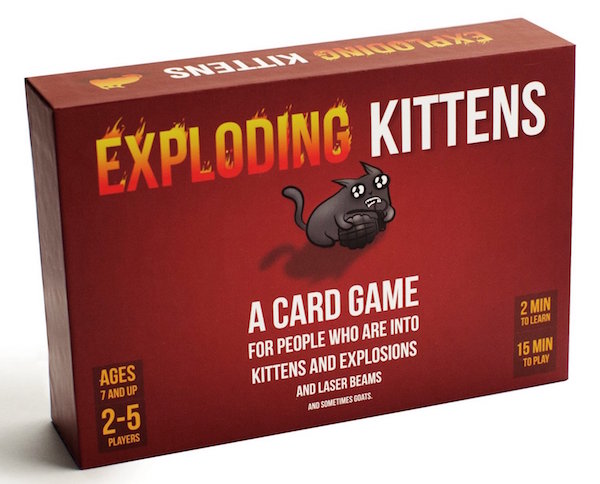 Love board games, kittens, laser beams, and fun? Then go get this hot Amazon deal today! It is just $15 plus free shipping with Prime! Remember to day is also Prime day, so you can sign up for a free 30 day trial and then it's free shipping!
*Exploding Kittens is a card game for people who are into kittens and explosions and laser beams and sometimes goats.
*Family-friendly, party game for 2-5 players (up to 9 players when combined with any other deck).
*This is the most-backed project in Kickstarter history and all cards feature illustrations by The Oatmeal.
*Includes 56 cards (2.5 x 3.5 inches), box, and instructions.
*This box, like 99.99% of boxes, does not meow.
Anything to Add? Leave a Comment!