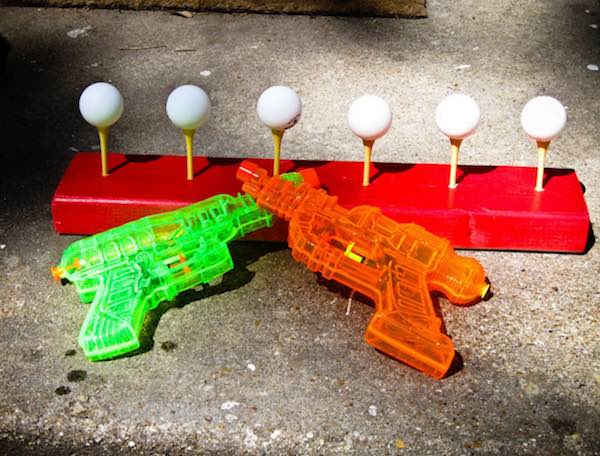 Summer is a great time to get those kids out of the house and play all day long! Everyone loves to try to knock off all the balls off with this game! This is a super simple DIY game you can make in an afternoon.
Materials Needed:
* 1 piece of wood, cut to desired length
* Paint, your favorite color
* Golf Tees
* Ping Pong balls
* Water guns
* Drill
* Drill Bits
Instructions:
1- Cut wood to desired length.
2- Paint the entire piece of wood with your favorite color and let dry.
3- Drill holes for your golf tees how ever far apart you want!
4- Place in golf tees in holes!
5- Carefully place ping pong balls on top of golf tees
6- Fill up water guns
7- Have fun shooting off the ping pong balls!
If you liked this fun DIY craft game, check out or others of under the DIY tab on our blog! Or click this link to take you directly there! Did you enjoy this fun DIY? Let us know in the comments below! Would love to see what you all make!
Anything to Add? Leave a Comment!