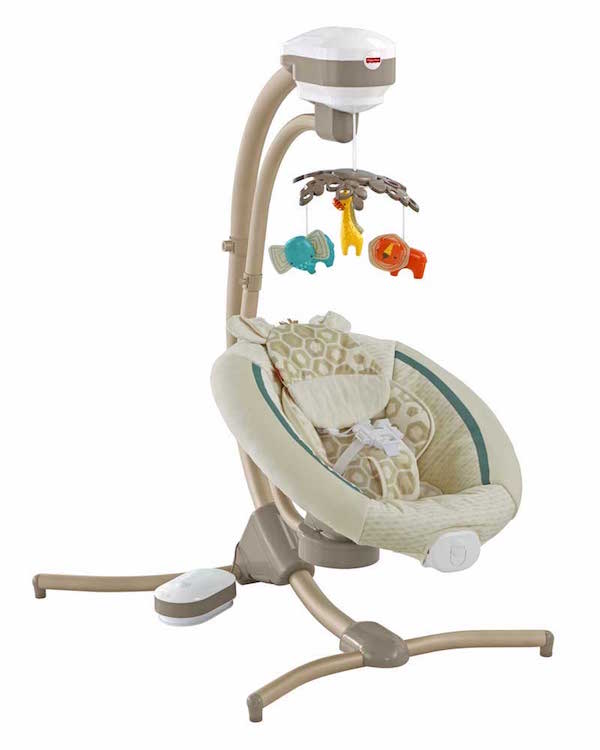 We try hard as parents to research and make sure we have the best and safest products for our kids! Although, sometimes is just out of our control. Do you or someone you know use Fisher Price swings for their babes? If so check out this recall information!
This recall includes three models of the Fisher-Price cradle swings: CHM84 Soothing Savanna Cradle 'n Swing, CMR40 Sweet Surroundings Cradle 'n Swing, and CMR43 Sweet Surroundings Butterfly Friends Cradle 'n Swing. The swings have two different swinging motions – rocking side-to-side, or swinging head-to-toe, and six different swing speeds from low to high. The product number is located on the seat under the pad.
Anything to Add? Leave a Comment!