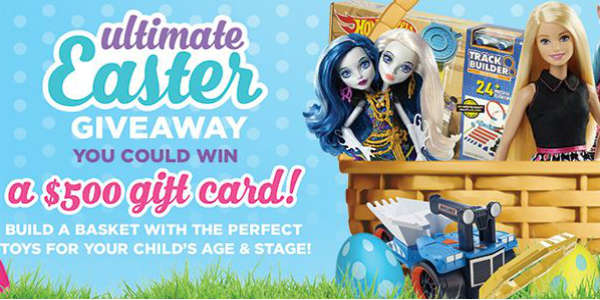 Win a $500 Mattel Shop Gift Card!
Want to win a high-value gift card? If so, enter the Ultimate Easter Giveaway! You'll have the chance to win a $500 Mattel Shop Gift Card. What would you buy with this new gift card? I'd purchase toys and store them for upcoming birthdays, Easters, and Christmases. This would be such a great way to save!
Enter by 3/27/16. You must be 18+ years or older to enter and live in one of the 50 U.S. States to qualify! Good luck to all of our readers, let us know if anyone wins.
Anything to Add? Leave a Comment!