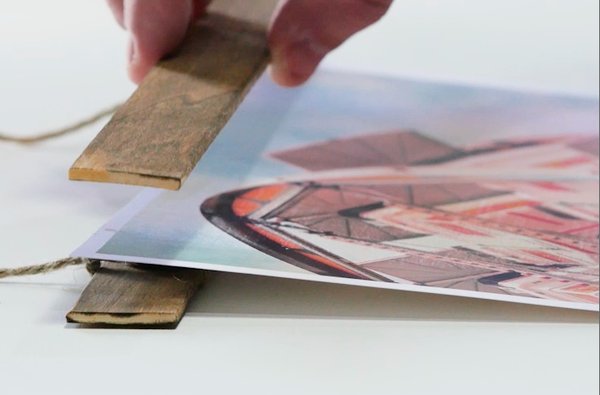 I absolutely love this DIY!  This could be used in practically every room of your house.  In the kitchen, game room, kids room, or office.  My favorite idea is to frame your children's work or art that is brought home from school.  The directions are simple and are written below!! I hope you have as much fun making this as I have had sharing the idea!
DIY Inexpensive Wooden Poster Frame
You'll need:
4 wooden paint stirrers
Stain
Drop cloth or butcher paper
Magnets
String
Hot glue gun and glue sticks
Instructions
Lay the 4 wooden paint stirrers out on the drop cloth or butcher paper.
Stain the paint stirrers by following the directions of the stain of your choice.
Let the stain dry and repeat step number 2 on the backside of the paint stirrers.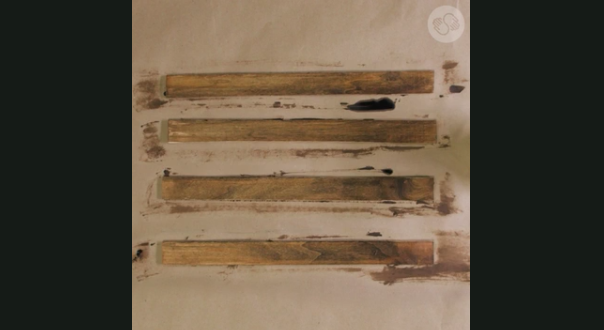 Measure and mark 1.5 inches from each end and paint stirrer. Repeat on each paint stirrer.
Hot glue magnets on each marking.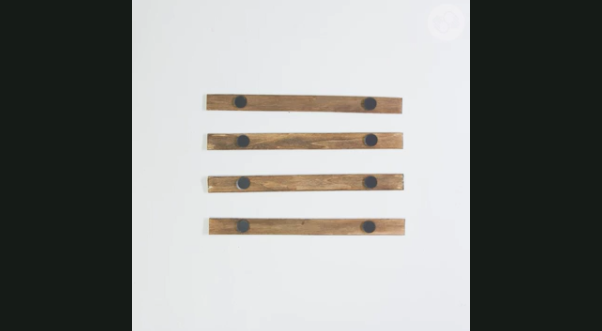 Choose one paint stirrer and tie the string on the left side.  Tie it tight and double knot it.
Arch the string to the over to the right side and tie the string tight double knotting it.
You're almost done! Lay the art on top of the paint stirrer with the string attached.
Take a second paint stirrer and lay it on top of the paint stirrer with the string securing the art in the middle of the two paint stirrers.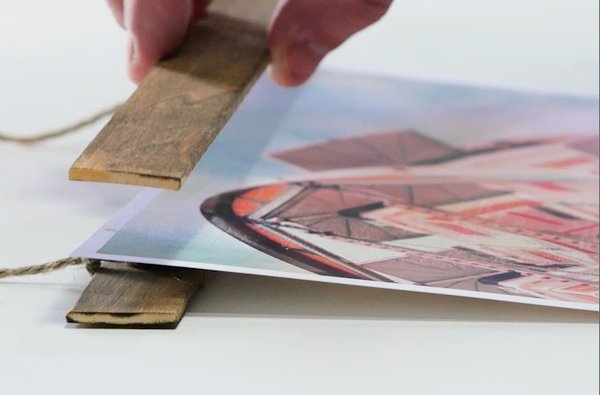 Finally repeat step 9 with the remaining two paint stirrers.  Secure the bottom of the art between the  paint stirrers completing your frame!!
Thank you, skillshare!
Anything to Add? Leave a Comment!