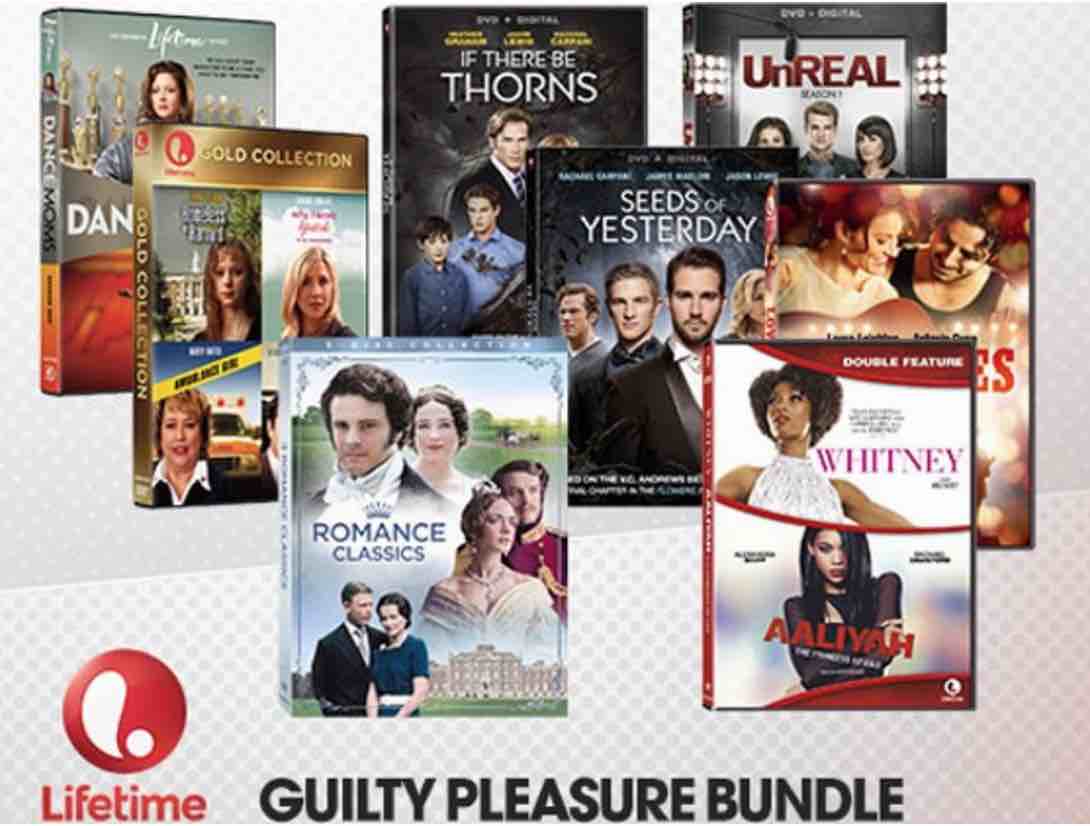 Win the guilty pleasures movies bundle from Lifetime!
The Guilty Pleasure Bundle is from the Lifetime Official Store: Because you know you'd rather be home kicking your feet up and sipping a glass of wine while enjoying these essential titles! DVDs include Seeds of Yesterday, UnReal Season 1, Romance Classics, Lifetime Gold Collection, Dance Moms Season 1, If There Be Thorns, Love Notes, Whitney/Aaliyah.
ENDS MARCH 17, 2016.
Anything to Add? Leave a Comment!