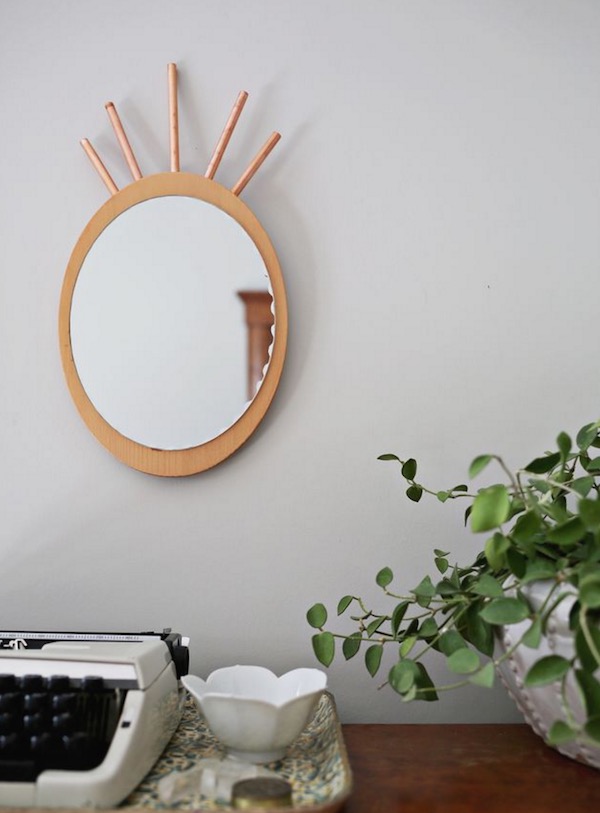 This is SO cute!
DIY | COPPER PIPE PINEAPPLE MIRROR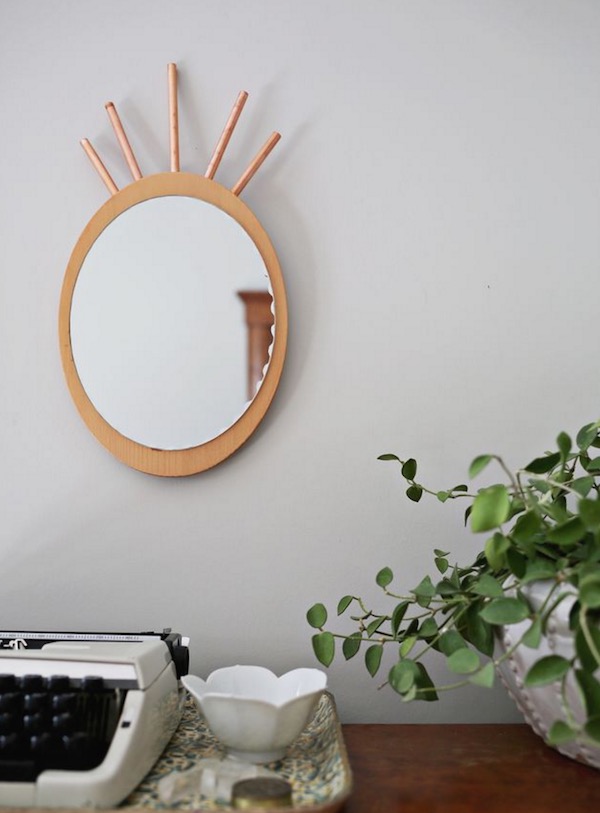 Supplies:
-pine oval plaque-9″ x 12″ x .63″
-oval glass mirror w/scalloped edge 8″ x 10″
-3/8″ x 2′ type L, hard length copper pipe
-pipe cutter
-super glue
-copper metallic paint
-foam brush
-pen
-power drill
-3/16″ drill bit
-5/16″ drill bit
-3/8″ drill bit
-sawtooth picture hanger
-hammer
Thanks to A Beautiful Mess for teaching us this trick!
Anything to Add? Leave a Comment!