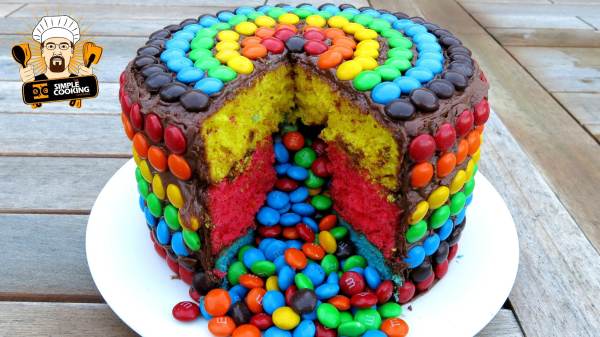 Yummy – M&M Rainbow Pinata cake. Man I know my kids would love to have this cake for their next birthday party…. Actually forget the kids I would love it. Enjoy the video with the full details of how to make it.
Ingredients:
Make three cakes.
Any type of cake you like & add about 10 drops of food colouring to each cake as you mix it.
M&M's
Frosting or icing sugar
Anything to Add? Leave a Comment!