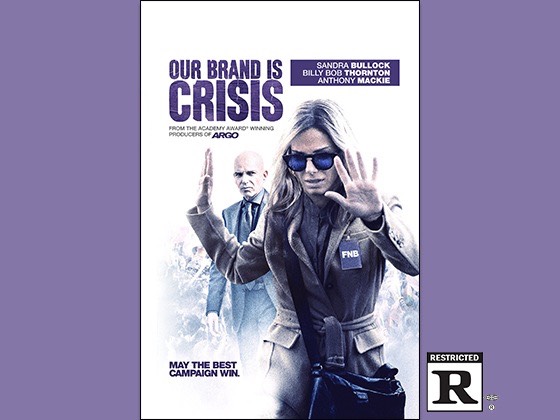 Enter to Win "Our Brand Is Crisis" on Digital HD!
A Bolivian presidential candidate failing in the polls enlists the firepower of an elite American management team, led by the deeply damaged but still brilliant strategist Jane Bodine (Sandra Bullock). TEN will win!
ENDS MARCH 7TH, 2016.
Anything to Add? Leave a Comment!