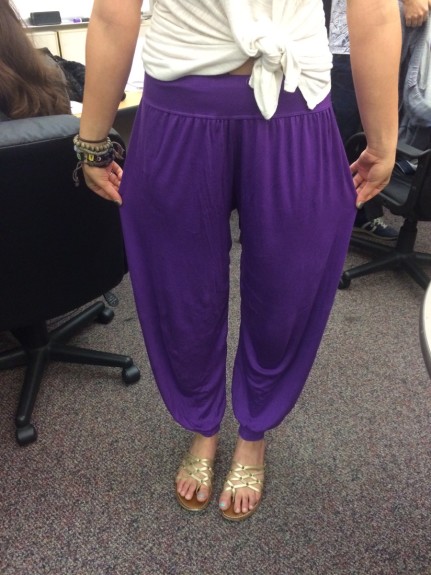 I just received a comfy pair of imported yoga pants from PatPat this week. These breathable, modal pants are unlike any others I've ever tried on! To start with, they came in a nice quality, reusable bag with the PatPat logo on the front. The first time I put on the pants, as my feet slid down the soft fabric and through the gathered ankle opening, I thought to myself "Oh my goodness! I just died and went to Heaven!"
These pants are honestly some of the most comfortable I have ever worn. I felt like doing jumping jacks and cartwheels while wearing them.
These pants are so flowy and flattering that they make me feel comfortable when trying to do the Proud Warrior pose! I am definitely 100% for anyone getting these pants.
They also happen to be machine washable too! So, easy care, fun to wear. I love these pants!
Don't miss the Pre-Thanksgiving Sale happening right now! Everything is an extra 15% off! With this code PREX15 you can get the yoga pants for $9.34.
Go to PatPat.com and get your own. You'll love 'em!
Mobile User???
Click HERE FOR IOS
Anything to Add? Leave a Comment!