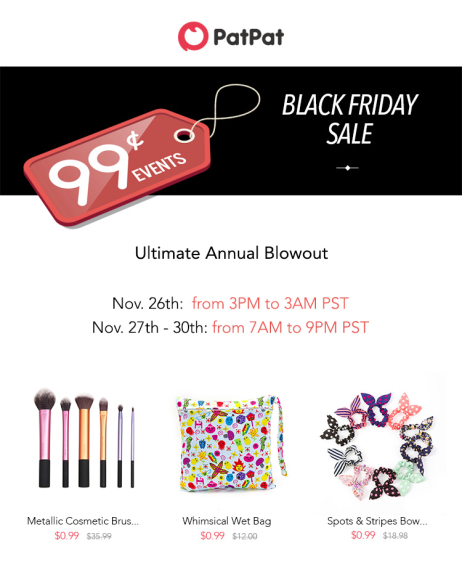 Have you downloaded the PatPat app yet? It's a free download, and each day they will have 7 different $0.99 products! The deals start at 7AM, and goes until 9PM. Every two hours, they will have one item on sale for $0.99.
Download the app & get yours while they're still available.
From today through the 30th, there will be one item each day on sale for $0.99. #PatPat will have an awesome #BlackFriday promotion in addition to all their sales – don't miss it!
Get the iOS app: https://goo.gl/3RJRHq
Android: https://goo.gl/gfOm43
Anything to Add? Leave a Comment!