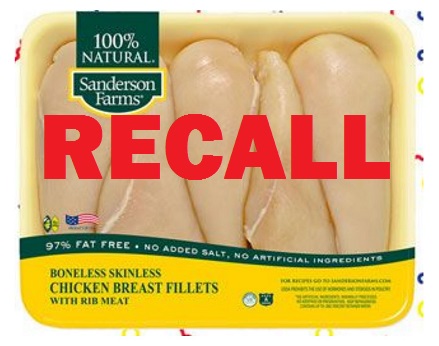 Mississippi-based Sanderson Farms is voluntarily recalling over half a million pounds of chicken products, the USDA announced September 24. The reason? Metal strikes again!
According to the press release, 554,090 pounds were recalled after a processing facility discovered metal shavings in the product. The metal, it turns out, came from an ice-making machine that 
 "None of the products that are the subject of this recall were shipped to grocery stores or packed directly for consumers," explains the official release. "The product included ice-packed chicken products sold to three customers who use the products for additional processing into further processed chicken products."
There have been no injuries reported thus far, but if you believe you've purchased one of these items, USDA officials recommend returning or throwing them away.
For more information about the contaminated poultry, visit USDA.gov or read more here.
Anything to Add? Leave a Comment!