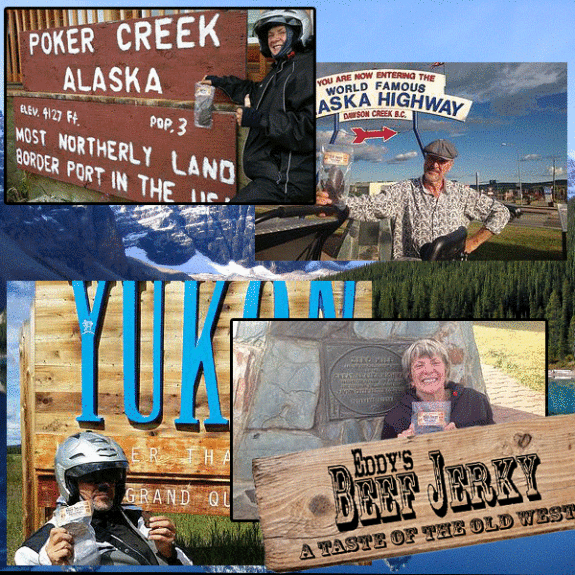 Send them a photo of you and Eddy's Beef Jerky anywhere in the world and we will not only post them on their site, they will send you a FREE BAG O JERKY!  That's right.  It's a win, win for you!
*Limit 1 per person.  Some requirements apply. Photo MUST be original. Photo MUST contain Their label, not just the jerky.  Photoshopped submissions and photos only showing a piece of meat will not be accepted.
Anything to Add? Leave a Comment!