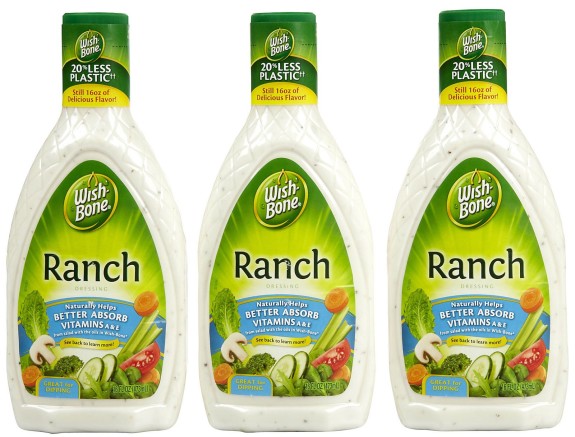 Wish-Bone Ranch Salad Dressing Recall
The makers Wish-Bone salad dressing have voluntarily recalled a limited quantity of Wish-Bone Ranch Salad Dressing because the bottles contain blue cheese salad dressing instead.
New Jersey-based Pinnacle Food Group said Wednesday that a customer brought to their attention that a 24-ounce bottle of Wish-Bone Ranch Salad Dressing was inadvertently packed with Blue Cheese dressing, which contains an egg allergen. The affected bottles have a UPC Code 0-41321-00661-6 and a "best used by" date of Feb. 17, 2016. No illnesses have been reported as a result, the company said.
The company said that affected distributors and retailers will be notified to pull the product from shelves. Consumers who bought the dressing should call 888-299-7646 for a full refund.
Anything to Add? Leave a Comment!