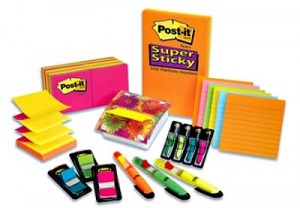 Sign up for FREE to become a Post-it Perks Members
As a Post-it Perks! member, you'll be the first to enjoy the following benefits:
• New, innovative product announcements
• Limited-time promotions, discounts and free samples
• Exciting sweepstakes and contests
• Relevant productivity and organizational solutions
Once you submit your message then you will get an email from Post-It Perks – [email protected] with Subject line: Exclusive Free Product Sample & Review Offer!
Click on the unique link and fill out the form. The first 1000 people to respond to this offer will receive a free sample!
Anything to Add? Leave a Comment!