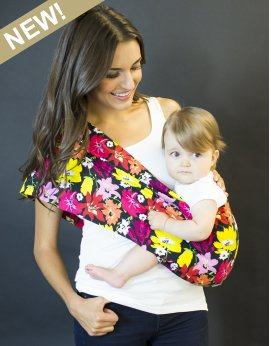 Ok, this isn't a freebie, but it's a GREAT DEAL!!! With promo code "enbaby", Seven Slings will remove the purchase price of your sling!!! Simply choose the color and size you want and add it to your cart. Enter the promo code "enbaby" and your $48 sling will show as $0.00. You'll notice that there is a "fit insurance". That can be removed if you'd like, but it's a good option if you're unsure. With that, you just pay shipping!!! (Shipping for me was under $13)
Check out Seven Slings to see what sling you like best!
Anything to Add? Leave a Comment!