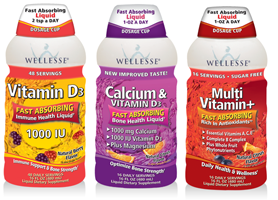 You can get a FREE Wellesse Supplement Product Sample Pack
Just fill out the form and select the sample that you would like.
Choose from:
Bariatric Sample Pack
Gluten Free Sample Pack
Generic Sample Pack
Glucosamine Sample
Calcium Sample
If you requested a sample, please allow 3-4 weeks to arrive, while supplies last.
Anything to Add? Leave a Comment!