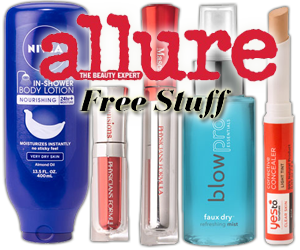 Starting on Monday February 2nd you can get FREE Full-Size Beauty Products From Allure
This will be daily through Thursday February 5th! There will be a different beauty product each day! They go live at 12PM EST daily for the first 500 people! I will post reminders.
HERE IS THE LIST BELOW:
February 2: Nivea In-Shower Lotion
February 3: Blow Pro Faux Dry Refreshing Mist
February 4: Physicians Formula Lash Extension Kit
February 5: Yes to Tomatoes Treatment Concealer
Anything to Add? Leave a Comment!