This post contains sponsored/affiliate links. I get commissions for purchases made through links in this post.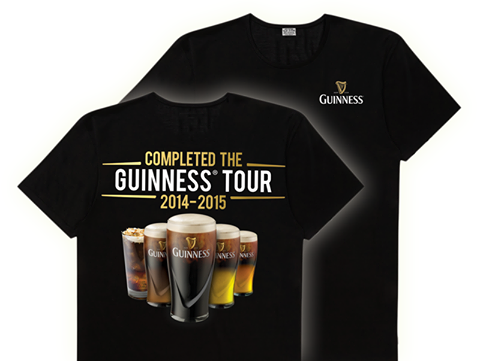 Get a FREE Guinness T-shirt
Just refresh and it went right through for me after. OR
You can still Receive a t-shirt two ways: Online Request: During the Promotion Period, visit www.theguinnesstour.com. Follow the instructions posted on the screen to submit your request. Provide your full name, date of birth, state of residency, and e-mail address. OR Mail Request: Fill out a 3 X 5 card including Name, Address, City, State, Zip Code, Phone Number, and Date of Birth and mail to: Guinness Tour, 16410 N 91st St, Box 110 Scottsdale, AZ 85260. All mail-in requests must be postmarked by March 16, 2015 & rec'd by 5:00 PM MST or 3 DAYS AFTER END DATE. Upon completion and/or submission, you will receive (1) t-shirt. Commemorative t-shirts are for promotional use only while supplies last – Not For Resale. Void where prohibited. Begins DEC. 10, 2014 Ends MAR. 16, 2015.