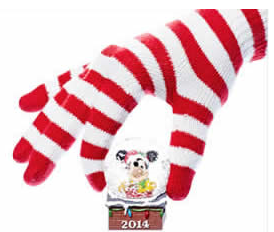 You can get a FREE Disney Snow Globe at JCPenney on Black Friday November 28th!
JCPenney stores will be handing out FREE 2014 edition Disney snow globes to early customers while supplies last. The snow globes will also be accompanied by a Jingle Bell envelope, which will be stuffed with a $10-off-$10 coupon. These coupons can be used in-store the same day. Plus, one out of every 100 coupons will contain an offer for $100 off a purchase of $100 or more. This coupon will be valid on Thanksgiving through Christmas Eve.
Anything to Add? Leave a Comment!