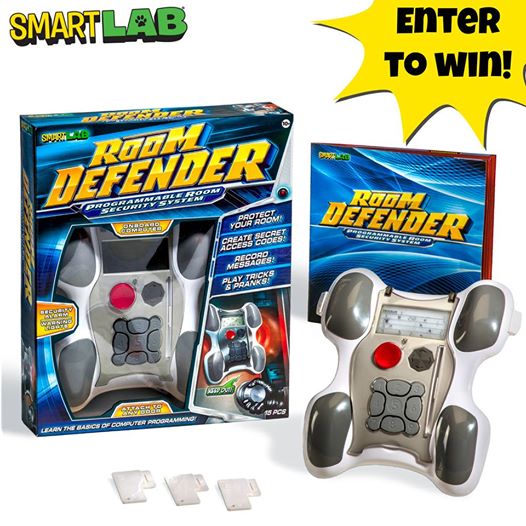 Enter for a chance to win a ====>Smartlab Toys Trivia Wednesday Wacky Glow-in-the-Dark Lab<==== ONE WINNER will receive ROOM DEFENDER: Programmable Room Security System! (Ages 10+) This programmable room security system stops intruders in their tracks! Kids learn basic computer programming skills as they record messages, create unlimited programs, and warn trespassers (like their little brother or sister!) to KEEP OUT! Programmers grant access to their room by giving their friends and family secret codes and key cards. Room Defender will even tell them if an unauthorized visitor entered their room while they were away. Sirens, lights, and sound effects add to the fun! The universal mount attaches to any bedroom door. Components: Programmable door alarm Door bracket
 3 Key cards
 24-page book Ends at midnight on 9/10/14! GOOD LUCK!
Anything to Add? Leave a Comment!