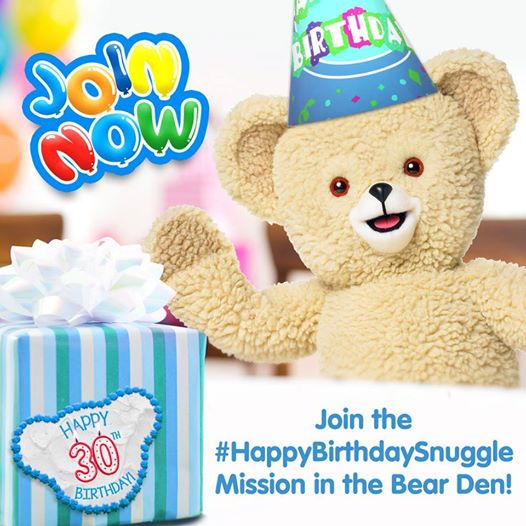 Join the Limited Edition Birthday Snuggle Bear Mission
Share your birthday wishes for Snuggle Bear! Share your favorite Snuggle Bear or Snuggle product memory with friends and followers, and encourage them to do the same. Don't forget to use the hashtag #HappyBirthdaySnuggle!
As a member of this mission, you have received one entry in an exclusive sweepstakes to win one of 30 Limited Edition Birthday Snuggle Bears!
Make sure to mark your calendar for our special #HappyBirthdaySnuggle Twitter party on Wednesday September 17th. Follow Snuggle Bear on Twitter (@Snuggle_Bear) to join the celebration, chat with others and a chance to win prizes!
Anything to Add? Leave a Comment!