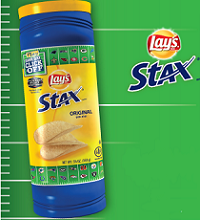 Each Thursday you can win a FREE Lay's Stax Crisps Product Coupon for the first 1,000!
This will go live during the Football Game. After the first team who scores triggers this freebie! Within 15 minutes they will post The Red Zone Score Alert. If you are one of the first 1,000 to enter you will win a coupon for FREE package of LAY'S STAX Crisps! Ends December 31, 2013.
Anything to Add? Leave a Comment!