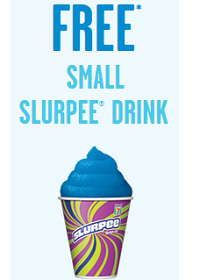 You can get a FREE Small Slurpee Drink at 7-Eleven Today on July 24th.
To get the free offers Download their app for iOS or Android and register.
The free coupons are located in the Savings section. Make sure you don't click Redeem until you're ready to use it, it's only good for 15 minutes when you do. Valid on 7/24 only. Each day at midnight CST is when the new coupon resets for the day.
Anything to Add? Leave a Comment!