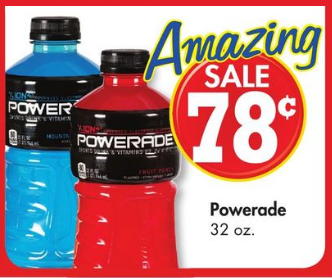 UPDATE to yesterday's deal! Family Dollar has Powerade 32oz Bottle on sale for 78¢! You need to use the 50¢ coupon below and redeem on the Ibotta app making it FREE!
Print this 50¢ off Powerade Zero Coupon on 32oz Bottle which is 28¢ a bottle.
Then Get Back 50¢ on the Ibotta App making it FREE!
You have to buy the Powerade Zero to use this coupon.
Anything to Add? Leave a Comment!