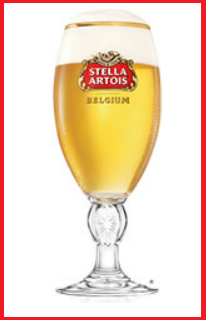 Get a FREE Stella Artois Chalice
Connect your Facebook account and then you will receive an e-mail titled "Happy Holidays from Stella Artois".
You must be 21 and older for this freebie.
Click the link, and you'll be given the opportunity to 'give' or 'keep' the gift.
If you 'give' the gift, a $.10 donation will be made to the charity of your choice.
If you keep the gift, you'll get an e-mail after December 21st with a link to a request form to get FREE Chalice.
Anything to Add? Leave a Comment!