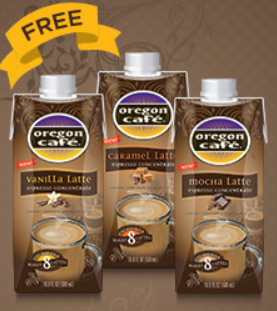 Request a FREE Oregon Cafe Espresso Latte Concentrate Coupon by Mail
Hurry only 4,000 available daily until December 13, 2013 at 12PM PST.
Please allow 3-4 weeks for delivery.
Four thousand (4,000) coupons are available each day starting at 12:00 am PST. This promotion runs from December 4, 2013 to December 13, 2013.

Anything to Add? Leave a Comment!