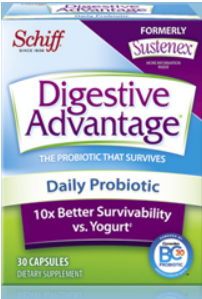 TODAY you can enter for a chance to get a FREE Digestive Advantage Daily Probiotic from DR Oz TODAY
This starts at 3PM EST for the first 10,000 people who enter!
This is a month supply of the Schiff MDigestive Advantage Daily Probiotic! I did win the last several giveaways and received my prizes!
Good Luck and I will post a 10 minute reminder!
Anything to Add? Leave a Comment!