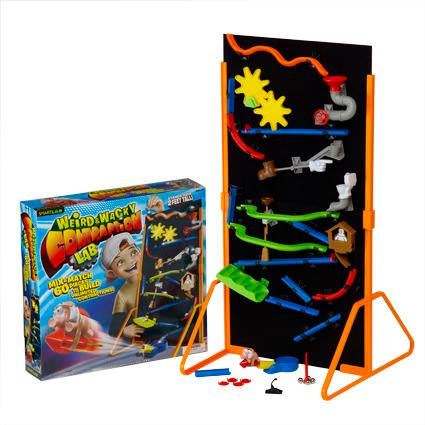 Enter for a chance to win a Smartlab Toys Trivia Wednesday Wacky Contraption Lab
TWO Wacky Winners will receive the Wacky Contraption Lab. Standing over two feet tall, the Weird & Wacky Contraption Lab has 60 mix-and-match pieces to build an unlimited amount of contraptions. Kids can dream up crazy courses, then build and test them using this easy-to-construct Velcro®-like system. Instructions offer tips and tricks on how to best manipulate the kit's components. It guides kids through five sample contraption designs while they learn how to predict the outcome of each.
Just answer the trivia question and you are entered! Good Luck!
Ends tonight November 20th at 11:59PM PST!
Anything to Add? Leave a Comment!