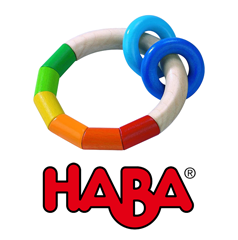 Starting today at 1PM EST you can get a FREE Haba Rattle or Gift Card
Starting Thursday, November 21th at 1PM EST you could send a friend one of 50 HABA Kringelring Rattles, 100 $10 HABA Gift Cards, or 1,000 $5 HABA Gift Cards. Want to receive one? Wish for it below and let your friends know!
Anything to Add? Leave a Comment!