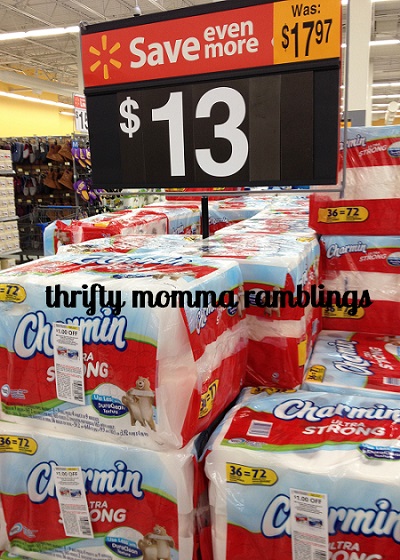 This is probably regional but check to see if your Walmart has the Charmin mega packs marked down to $13 each from $17.97!
There was $1 off coupons attached to the packs making them $12 each or 17¢ a roll! These are the 36 rolls but like 72 rolls packs.
This is a GREAT STOCK UP PRICE! I bought 6 packs with 5 people and 3 bathrooms.
My Walmart has also had the big mega packs of Bounty Select a size paper towels for the same price with $1 coupons attached!
I also stocked up with 4 packs. I love these hot deals!
Anything to Add? Leave a Comment!