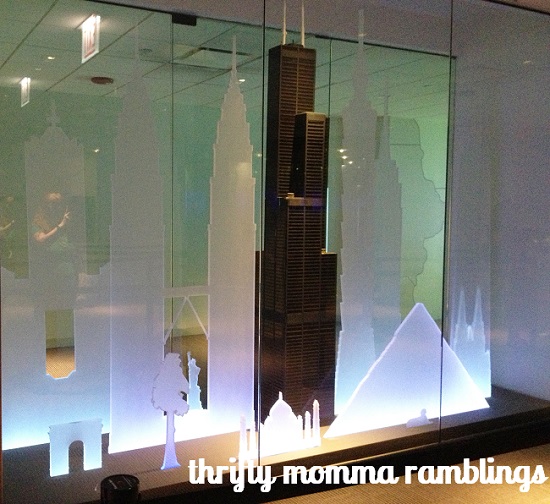 I received complimentary passes and a tour of the Skydeck Chicago review for this post. All opinions and thoughts are honest and 100% all my own.
I am not afraid of heights, but the Willis Tower can seem a bit intimidating at 1,450 feet and 110 stories tall! Mr. Randal Stancik was extremely gracious and gave us an informative tour of the Willis Tower, and of course the 103rd floor where the Skydeck is located! We also watched a short movie plus it offered lots of great facts about Chicago and the Skydeck.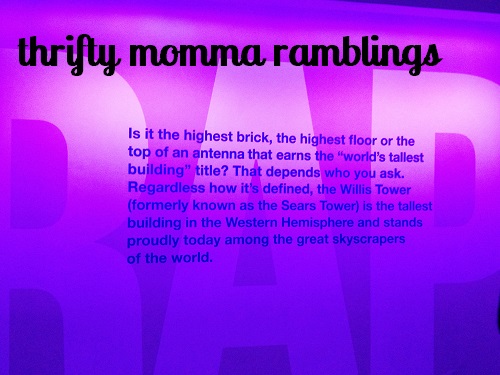 As you can see in the picture the Willis Tower is the tallest building in the Western Hemisphere. As you walk around you can read lots of fun facts about the building.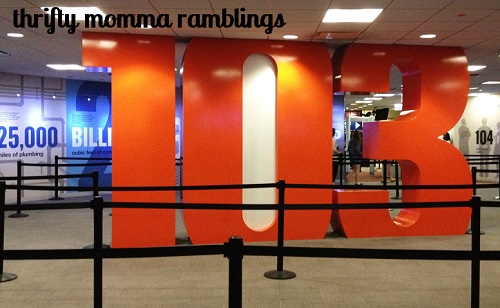 This is where the fun really starts at the 103rd floor!
The elevator trip is also fun as it took us less than 3 minutes to reach the 103rd floor. As you are riding, you get to see comparisons such as you are now higher than the Empire State Building, the Great Pyramid, and more! It Is Only 2,232 Steps To Get To The Top Of SkyDeck! I prefer to take the elevator but it would make a fantastic cardio workout.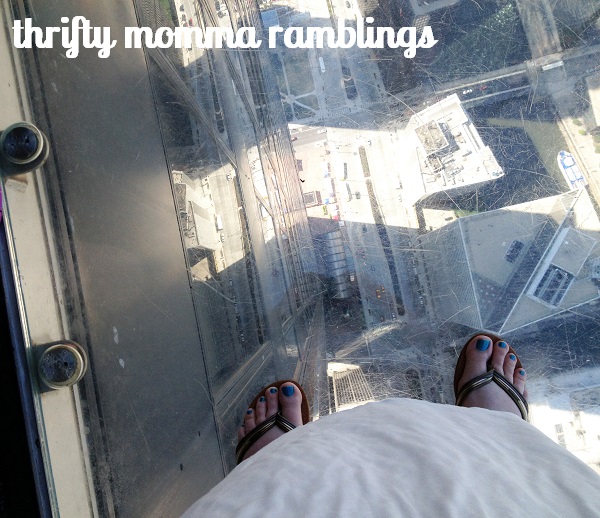 The ledge is constructed of three layers of half-inch thick glass laminated and tempered for durability. This ledge is not going anywhere.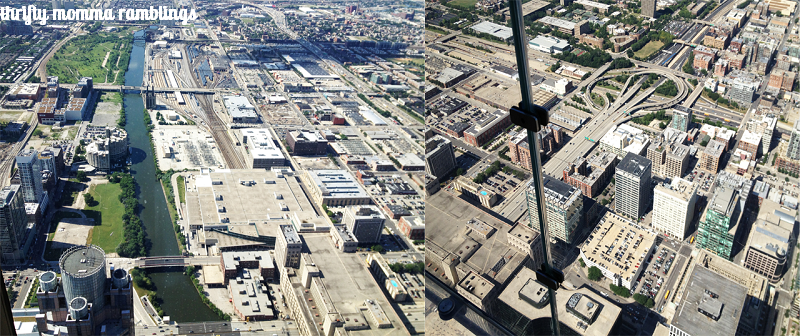 Check out these fabulous views! WOW!
It is just breathtaking and something you really have to experience! I can't wait to go back again and this time with my family.  As you can see the Ledge offers spectacular views spanning up to four states that you will never forget.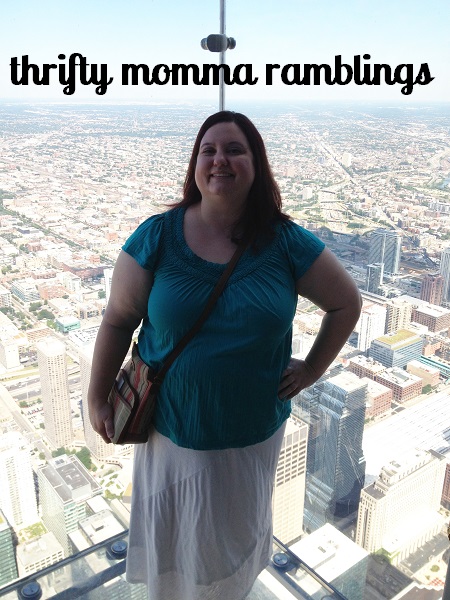 Our soveniur picture we took with me and my blogging buddies at the Skydeck Ledge. This is a memory I will never forget.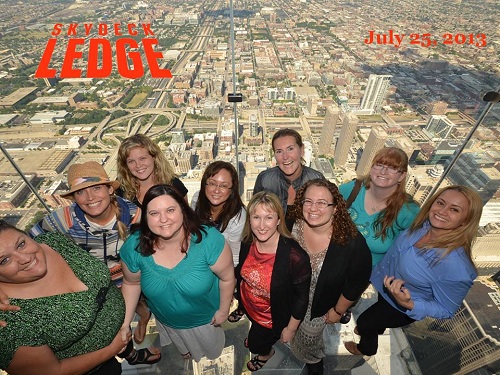 The Skydeck Chicago is open 365 days a year so make sure if you are in Chicago to stop by and experience the Ledge for yourself!
Anything to Add? Leave a Comment!