This post brought to you by Full Spektrem. All opinions are 100% mine.

Have you heard of Nano-iT products? I have to say I hadn't either until recently. I own an older home with lots of real wood such as my floors and even walls in the living room. Wood become scratched, nicked and even dull over time. I want the wood in my home to look its' best so I was excited to learn about Nano-iT Woodplus. What sets Nano-iT Woodplus apart is it contains nano based technology to penetrate below the surface where most cleaners can't reach. It is protecting my wood from harsh UV light but also restoring the luster and shine of the wood. Even better is the fact that will work on any wood surface including stains, paint and even unfinished!
Nano-iT Woodplus is specifically formulated for cleaning, polishing, and protecting wood cabinets and furniture. It will work on all painted, stained, or unfinished wood surfaces. It utilizes nano based technology to penetrate below the surface where conventional cleaners can't.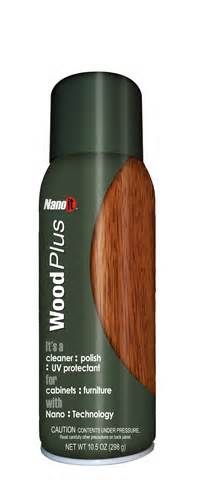 They also make other cleaners like Nano-iT Stainless CleanerNano-iT Stainless Cleaner , which will clean and even shine stainless steel without streaking! One of the biggest complaints about stainless steel appliances are the smudges and streaking. The cleaner leaves behind a protective layer to resist all those fingerprints and smudges. You can also use it on copper, chrome, aluminum, fiberglass, outdoor grills, bathroom fixtures and even your car! So multi-purpose.
You can also buy Nano-iT CounterTop cleaner which is an environmentally friendly kitchen countertop cleaner to remove dirt, grease, stains like coffee and even oil and bio-degradable! Will not scratch any surface which is especially important if you have stone countertops.
You can buy Nano-iT cleaners at Safeway stores and affiliates. They know you will love it that they are offering this coupon to save off your purchase!
Anything to Add? Leave a Comment!