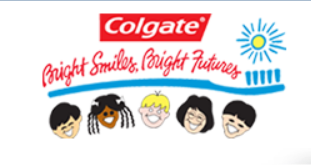 Get a FREE Colgate Bright Smiles Kit for Teachers
Sign up now to receive your Box in February 2014. You will receive a full size box of kids toothbrushes and toothpaste. If you received it this year then no need to do anything. You will automatically receive it.
IF not then register as New to the program and fill out your information.
Here is what you receive:
Take-Home Materials
 Storybook (English or Spanish)
Parent Take-home (English or Spanish)
 Parent Checklist (English or Spanish)
Colgate® Kid's Toothbrush
Colgate® Kid's Toothpaste
Classroom Materials
Animated Movie (DVD)
Classroom Big Book
2-sided Poster
  Teacher's Guide for Grades K-1
Anything to Add? Leave a Comment!