This is a SPONSORED Post by #DoleBananaDippers!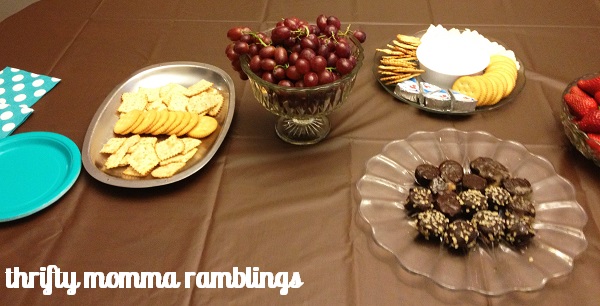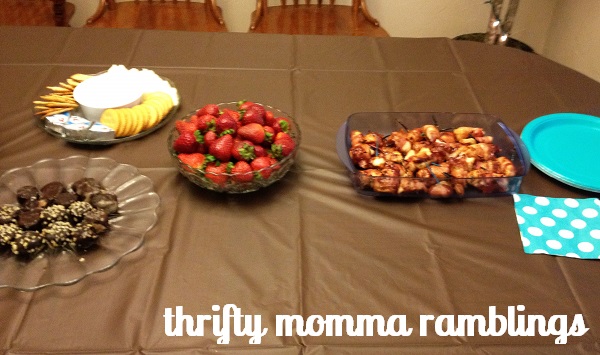 Last week I posted that I was having a Girl's Night In for my friends and family! It was a BLAST and a great way to not only beat the heat with delicious DOLE Banana Dippers but so much fun to unwind and catch up with friends and family over good food.  As you can see in the pictures above, we had a lot of good food and of course nothing goes better with dark chocolate than wine!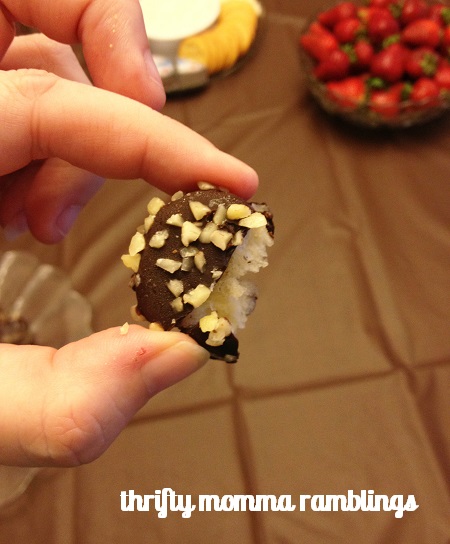 The DOLE Banana Dippers were truly scrumptious! Everyone at the party, including picky teenagers, couldn't get over how creamy the texture was. It does not taste like a frozen banana chunk but is very creamy in texture and is more like an ice cream. It's has a nice velvety texture and I really enjoyed the almond covered ones. That was my favorite. We could all indulge as DOLE Banana Dippers are only  120 calories or less per serving. Decadent dark chocolate covered over real DOLE bananas is a guilt-free way to enjoy something so yummy. It goes great with wine (of course only for adults age 21 and older). Only the adults were drinking and the kids and teens had water and sparkling juice.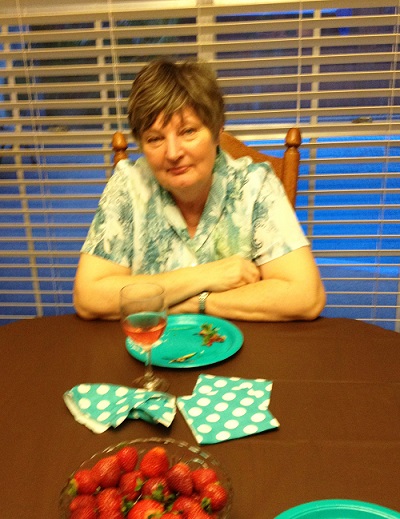 Both of my moms enjoying their DOLE Banana treats!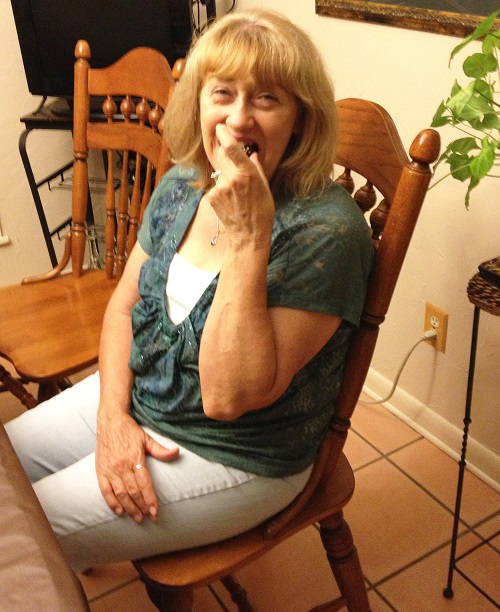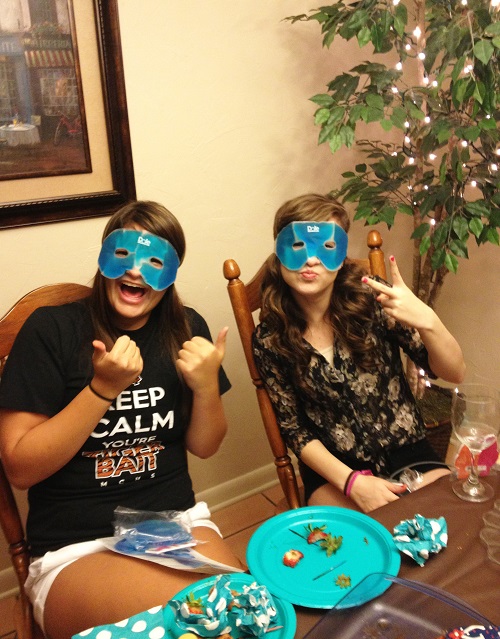 The girls were modeling their eye masks.
DOLE was very generous in supplying free goodie bags for the guests to take home including these wonderful eye masks that you can freeze! This is also great for spa day or to unwind after a long day enjoying those DOLE Banana Dippers! We had a wonderful time and glad we could all have some fun together as a family and with great friends. It was very much appreciated by all who attended the party including myself.
DOLE Banana Dippers can be found  in the frozen fruit aisle of retailers nationwide for only $3.49 – $3.99 for a box, which contains six individual servings. If you want to learn more then please visit DOLE Banana Dippers on their website. You can also follow DOLE Facebook Page, on their Twitter Account and repin or pin those delicious treats on DOLE Pinterest Page!
Disclosure: I am being compensated by DOLE Banana Dippers for this campaign. This is part of the Mom It Forward Blogger Network. All opinions and thoughts are honest and 100% my own.
Anything to Add? Leave a Comment!