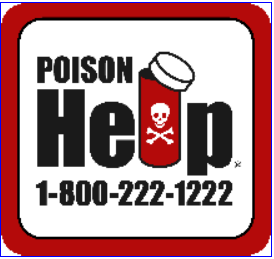 Request a FREE Poison Help Magnets and Stickers
Just add to cart and check out!
Muestra GRATIS de Calcomanías del Programa 'Poison Help'. Poison Help Stickers en Espanol!
Esta calcomanía muestra el logotipo de Poison Help y el número de teléfono gratuito (1-800-222-1222) para llamar en caso de emergencia por envenenamiento.
Anything to Add? Leave a Comment!