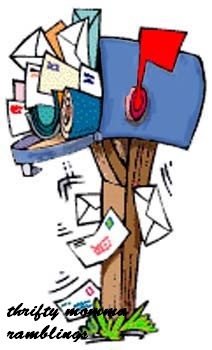 Is everyone ready for another edition of Monday Mailbox? Today is June 24th edition. Each Monday I post all the free samples and coupons I received in the mail! Many times I get full size products! WOW!
Here is what I received this past week and today 6/24!
Sometimes free samples will come with money saving coupons that you won't see anywhere else.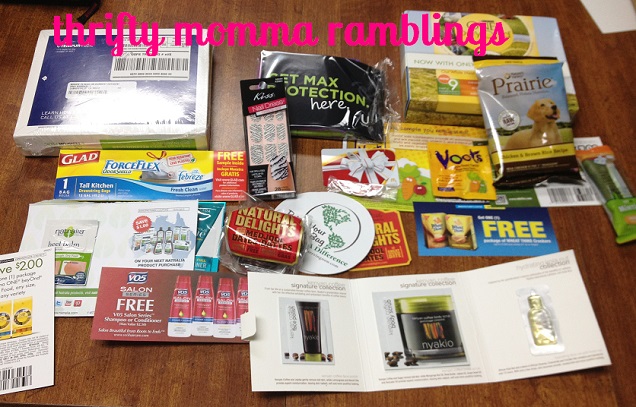 Here is everything I received:
Temperpedic Sample
Benefit Dog Food Sample with $2 Coupon
Voots with $2 coupon
Kiss Dress Nails Full Size Product
Prairie Dog Food Sample
Minties Dog Bone Sample with $1 Coupon
Always Sample
$5 McDonald's Gift Card from Klout
Glad Forceflex Trash Bag Sample
Nutria Sample with $1 Coupon
Free Wheat Thins Full Size Coupon
Free V05 Full Size PRoduct Coupon
Nyako Samples
Medjool Dates Sample with Magnet and $2 Coupon
John Freida Sample from Target
Green Living Car Window Clings
Anything to Add? Leave a Comment!