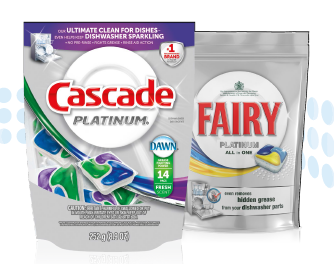 I love the ease of having a dishwasher so I am not stuck at the sink washing lots of glasses and plates all day long. Even with only three of us in this house, I spend more time doing dishes than preparing meals. Who wants to stand up at a hot sink doing dishes after having cooked a big dinner? Not me. After time I find my dishwasher isn't looking as clean nor are my dishes. Having glass plates I am embarrassed to see streaks and spots. That isn't very appetizing to my family or guests.
Cascade Platinum Pacs came to my rescue! I took before and after pictures and you can see how much cleaner my glasses and plates look after only using one Cascade Platinum Pac! I am so impressed and some of my glasses had horrible streaks before and they cleaned up so nicely! Even my plates and bowls were not only spot-free but also streak-free! I have very hard water in my area so I was pleased to learn that it helps prevent additional hard-water build-up on my dishwasher and my dishes. Cascade Platinum Pacs also do not require pre-rinsing and tough on stuck on food. What is the point of having a dishwasher if I have to rinse before I stack them. That is just double the work. I am so pleased that I will continue to purchase them and they have several varieties including one for fighting grease.Make sure you follow Cascade Facebook Page to learn more about Cascade Platinum Pacs.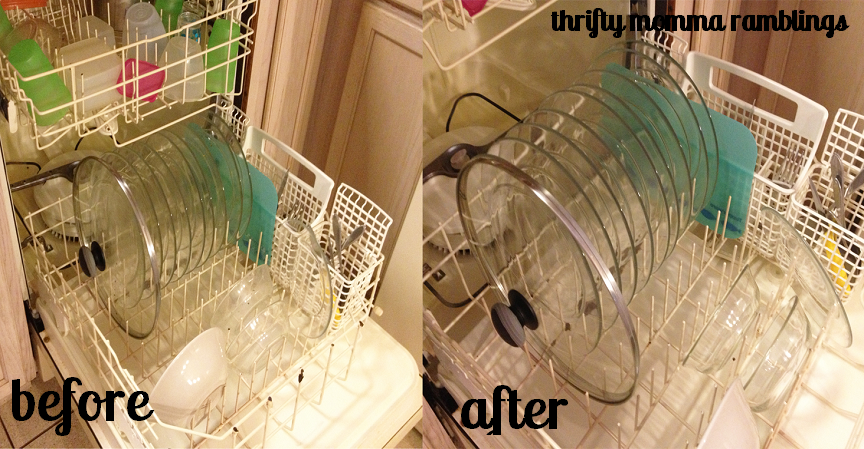 Cascade Platinum Pacs has teamed up with op Chef judge and editor of Food+Wine magazine, Gail Simmons, to discuss why presentation is just as important as preparation. I know I love to post pictures of food on Instagram and Pinterest so I want my dishes to look their best! From prep to plating: It's more than just a great-tasting recipe, but also perfect presentation. Sparkling dishes, shining flat ware and spot-free glasses truly let you put your best food forward with culinary creations that pop! Gail recommends impressing with a Platinum Presentation: "The easiest recipes pop with unexpected, gourmet presentations. Drizzle bright sauces on sparkling white plates or layer
desserts in crystal-clean glassware. Keep your presentation sparkling with Cascade Platinum, which keeps dishes perfect for anytime entertaining and impromptu guests."
You can watch a YouTube video of her below discussing Cascade and the importance of clean dishes.
WAIT! You can also enter The Cascade "My Platinum" contest which is a four-week Instagram contest for a chance to win a dishwasher or a Kitchen Makeover!
All you have to do to enter is upload photos related to the weekly contest themes. Show off how sparkly Cascade makes all your pots, pan and plates!
Click here to enter the #MyPlatinum Instagram Contest. Hurry as this ends on June 30th!
"I participated in a campaign on behalf of Mom Central Consulting for Cascade. I received a product sample to facilitate my review and a promotional item as a thank you for participating."
Anything to Add? Leave a Comment!