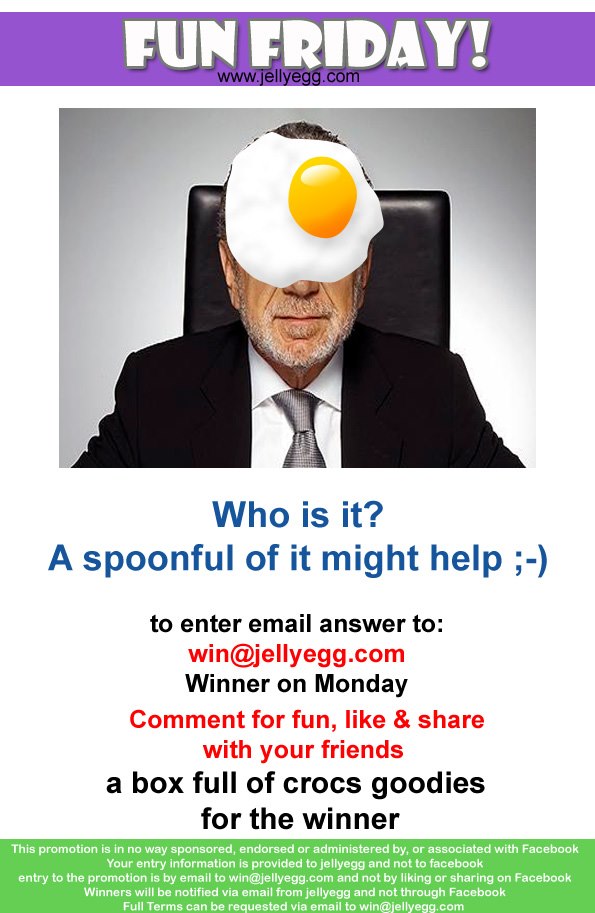 Head on over to Jellyegg Fun Friday to answer this trivia question!
Who is it? A spoonful of it might help
Then you will email your answer to [email protected] and the winner gets a box full of Crocs shoes!
The winner will be picked on Monday. Good Luck!
Anything to Add? Leave a Comment!