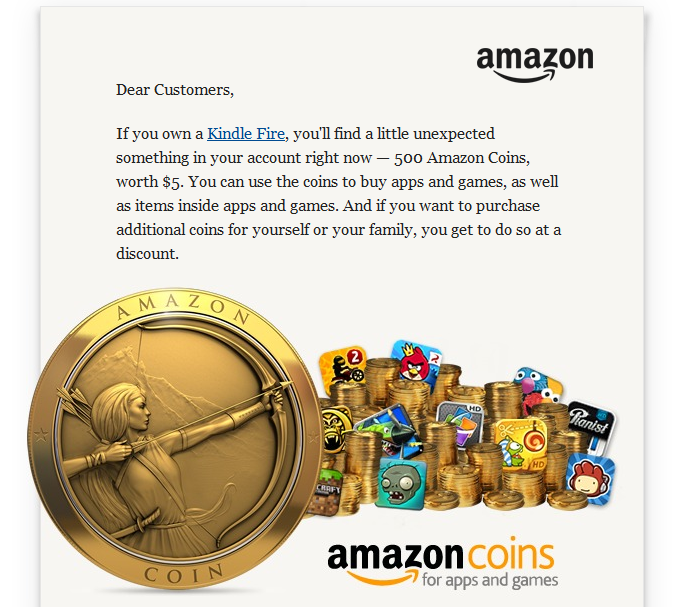 I just logged into my Amazon account and found this message.
If you own a Kindle Fire then check your account for a Amazon 500 Coins ($5) Free Credit from Amazon!
WOW! Let me know if you get the credit. I don't own one.
Anything to Add? Leave a Comment!