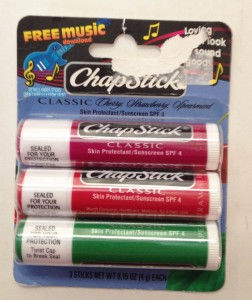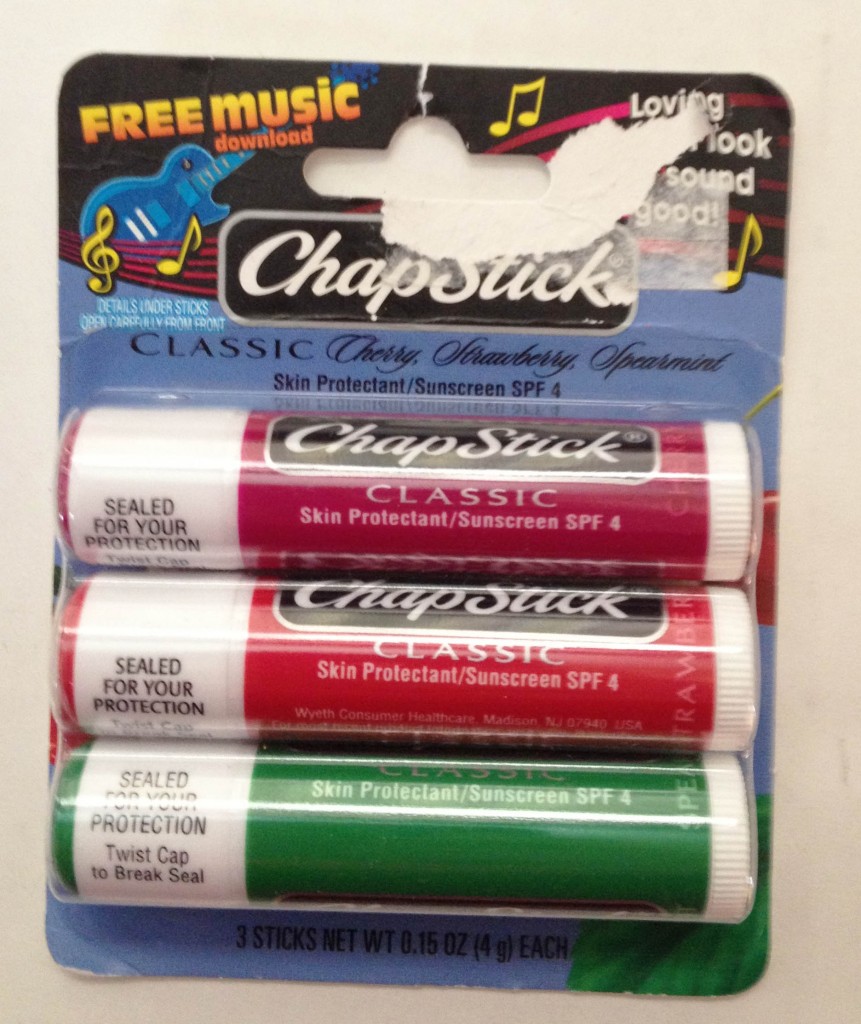 I apologize for posting the Chapstick sample when it was already gone. I was trying to get it up as soon as I could and it was out right when I posted.
I want to giveaway this Chapstick pack of 3 different flavors and comes with a bonus song download inside the package. I apologize for the slight tear as the sales price ripped it off a little at the top. I will also throw in a bonus surprise in the package!
One lucky reader will win this pack of 3 Chapstick and mystery prize!
I will make this a super short 2 hour giveaway which will end at 6PM EST. I realize it seems silly setting it up this way BUT I am not allowed to hold any giveaways on Facebook itself as it's against the rules. So 2 quick entries of comment and like my page if you don't already. That's it!
Anything to Add? Leave a Comment!