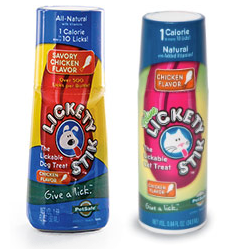 They have increased the number of samples to 25,000! So if you haven't requested yours yet then go to their Facebook Page to get your FREE Lickety Stik for Your Dog or Cat!
Just "Like" their page, and click on login with Facebook. Allow the app and then you will see a form to fill out.
You can choose for either a cat or dog. If you have both, then I guess you need to play eenie, meenie, moe. 🙂
Please allow up to 3 weeks for it to arrive! Enjoy.
Anything to Add? Leave a Comment!