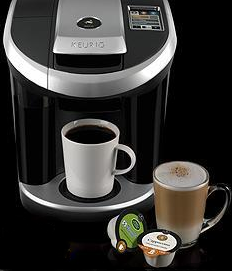 Have you heard of House Party yet?!! It's a great site where you can be chosen to host a party of different fun products.
You have to apply for the house party, but you will get a free party kit, invite some friends over, and party! Then take pictures and share.
Extremely easy and fun. You don't have to be a blogger either to host a party!
You can apply host the newest party which is a Keurig Vue Brewer House Party!
They will chose 2,000 entrants to host a house party.
If you are selected, then you will receive Keurig Vue aprons, napkins, cups, mugs, peppermints, tumblers, and the Keurig machine!
The best part is you get to keep all of it!
I already applied and let me know if you get picked! We should know by August 27th!
Anything to Add? Leave a Comment!