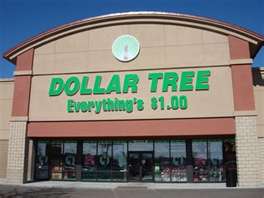 There have been rumors surrounding Dollar Tree and it is now official!
Dollar Tree will start accepting manufacturer coupons starting as soon as August 28th nationwide!
The corporate coupon policy will officially arrive in September, but some stores might have a printed copy for you already!
Here is what the coupon policy reads:
Manufacturer coupons only, NO retail specific coupons; example Target, Wal-Mart, ect.
No photo copy of coupons.
Limit 2 Internet coupons per transaction.
Do not accept coupons for "FREE" product or coupons where the amount for the product is blank. (This means no buy 1 get 1 free, or free at all.)
Coupons must be presented at the time of purchase and cannot be redeemed for cash at a later time.
We will accept coupons subject to their terms only; such as expiration date, size and limitation.
Coupons will not be accepted without the purchase of the item specified on the coupon.
Coupons cannot be redeemed for more than the purchase price of the item.
Only 1 Manufacture coupon will be accepted per product in a transaction. (You may not double up on the coupons per product.)
Coupon must be intact, not altered or modified in any way.
Coupons are for store purchases only
Thanks I Love to Gossip!
Anything to Add? Leave a Comment!