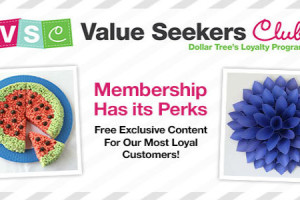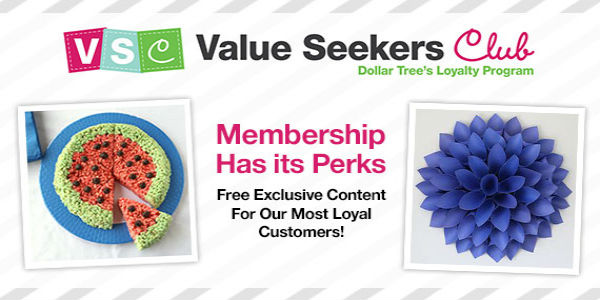 NEW Dollar Tree Value Seekers Club!
Looking for some great deals ? If so, you can join the new Dollar Tree's Value Seeker's Club. Just sign up, join the club the Value Seekers Club, and be the first to find out about exclusive products online, in-store specials, and store events! Doesn't this sound great?! You'll also get access to members-only contests, crafts, sneak peaks and more.
Have you heard of this new program? I am excited to learn about these in-store deals, because everything is $1 anyways! This is a great way to save at a store that I already love! Let us know what you think of this new club and if you'd use it. We always value your opinion!